Stranger Things 3
Illustrated Poster
I was commissioned by Netflix to create the key art for season 3 of Stranger Things, which debuted July 4, 2019. Building upon the work I did for seasons 1 and 2, I had the opportunity to explore exciting new environments, characters, costumes and monsters, with a vibrant palette of fireworks and neon lights.
Season 3 had a record breaking opening, with 40.7 million Netflix accounts watching the series over July 4 weekend alone.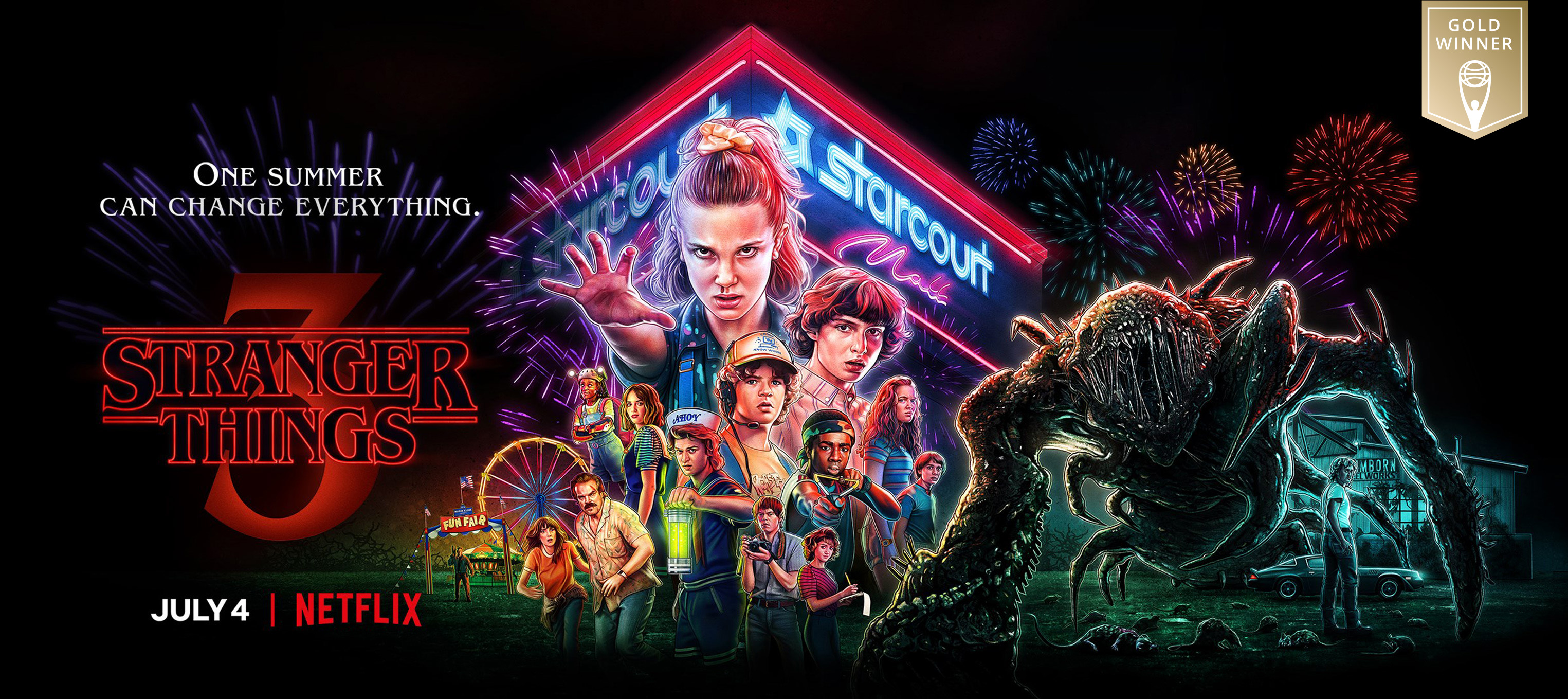 Process
I created the artwork on an iPad Pro with Apple Pencil using the Procreate app, in combination with Adobe Photoshop for Mac.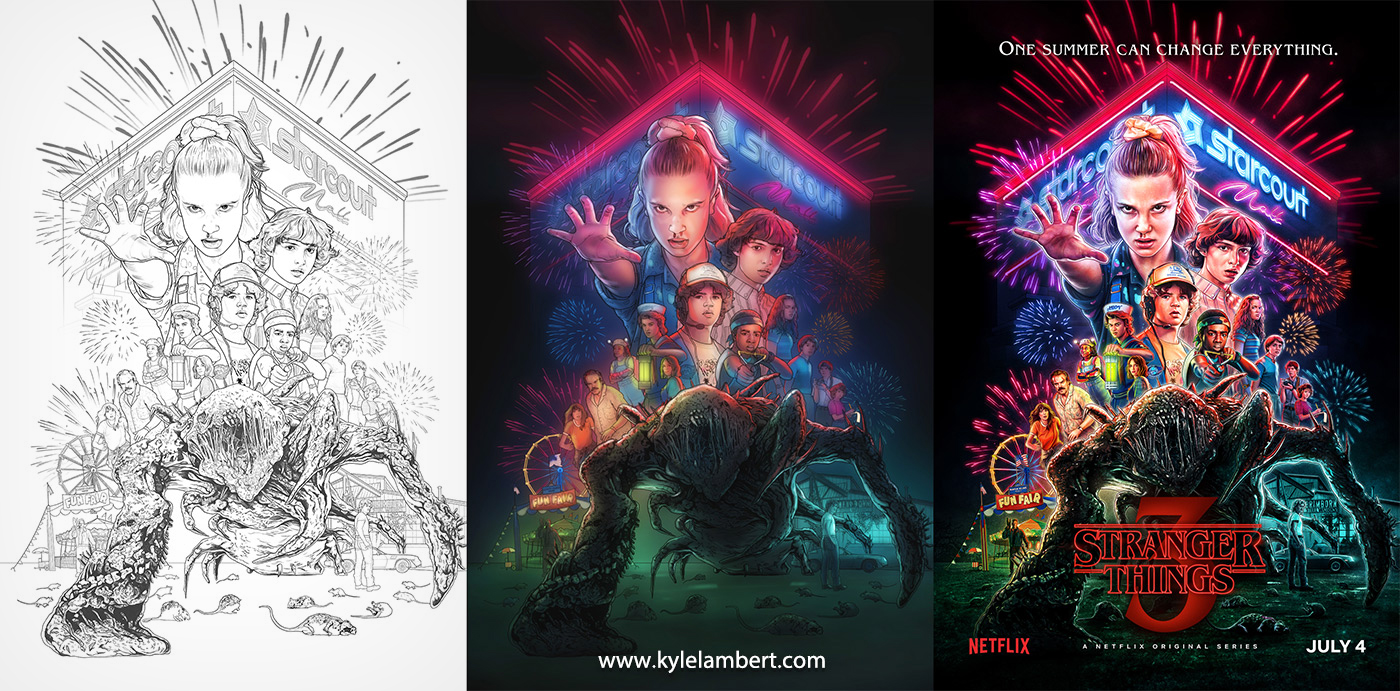 Drawing and detail work in Procreate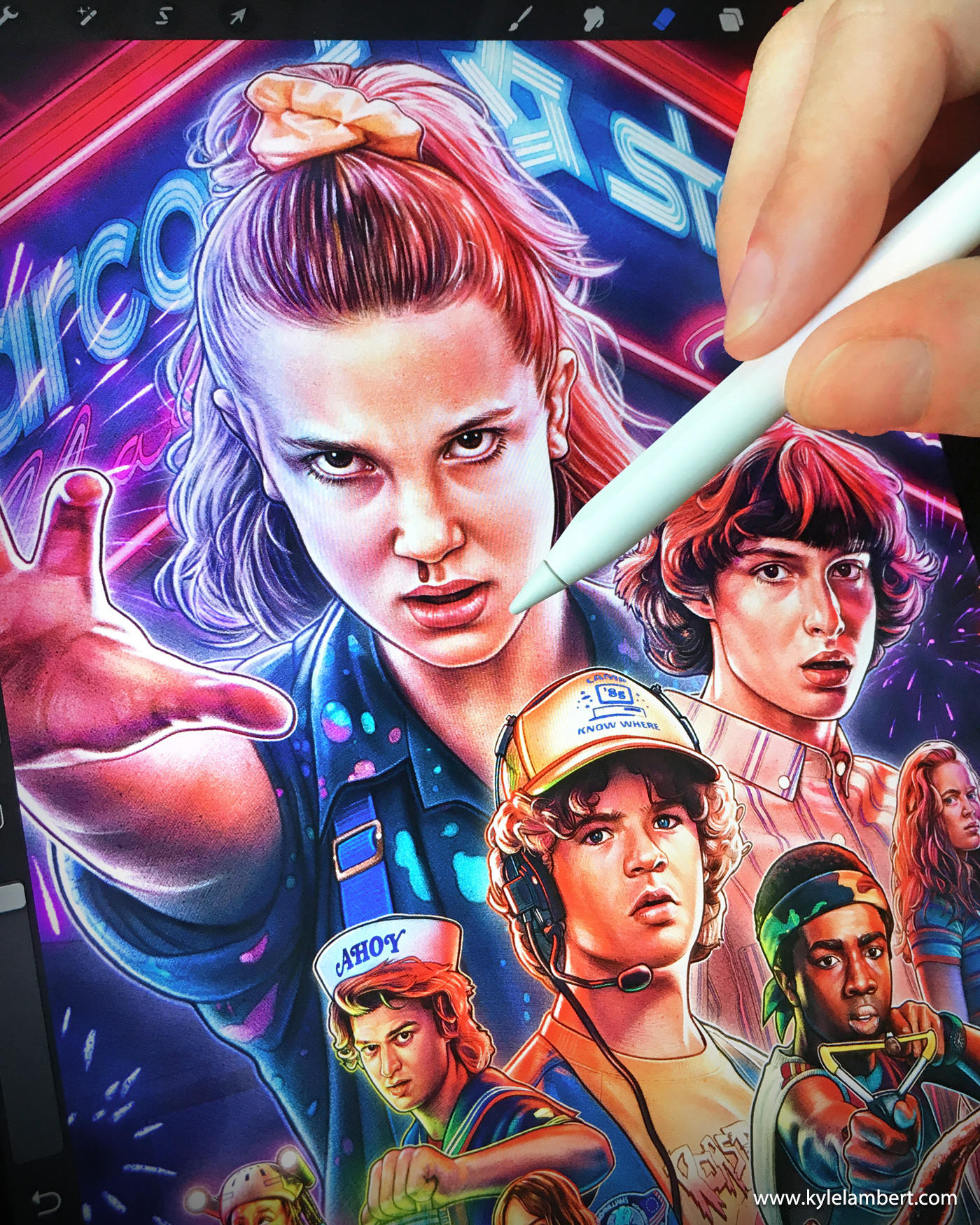 Billboards
The artwork was at the forefront of Netflix's global advertising campaign for the show and was featured on over 50 billboards in Los Angeles, New York, Toronto, South Korea, Japan and across Europe. Multi-board displays were placed on Hollywood Blvd, Sunset Blvd, at Santa Monica Pier and on the side of the Ritz Carlton Hotel at L.A Live. A special 100 foot wide version was also adapted for the side of the Metropolitan Hollywood.
Sunset Blvd, Los Angeles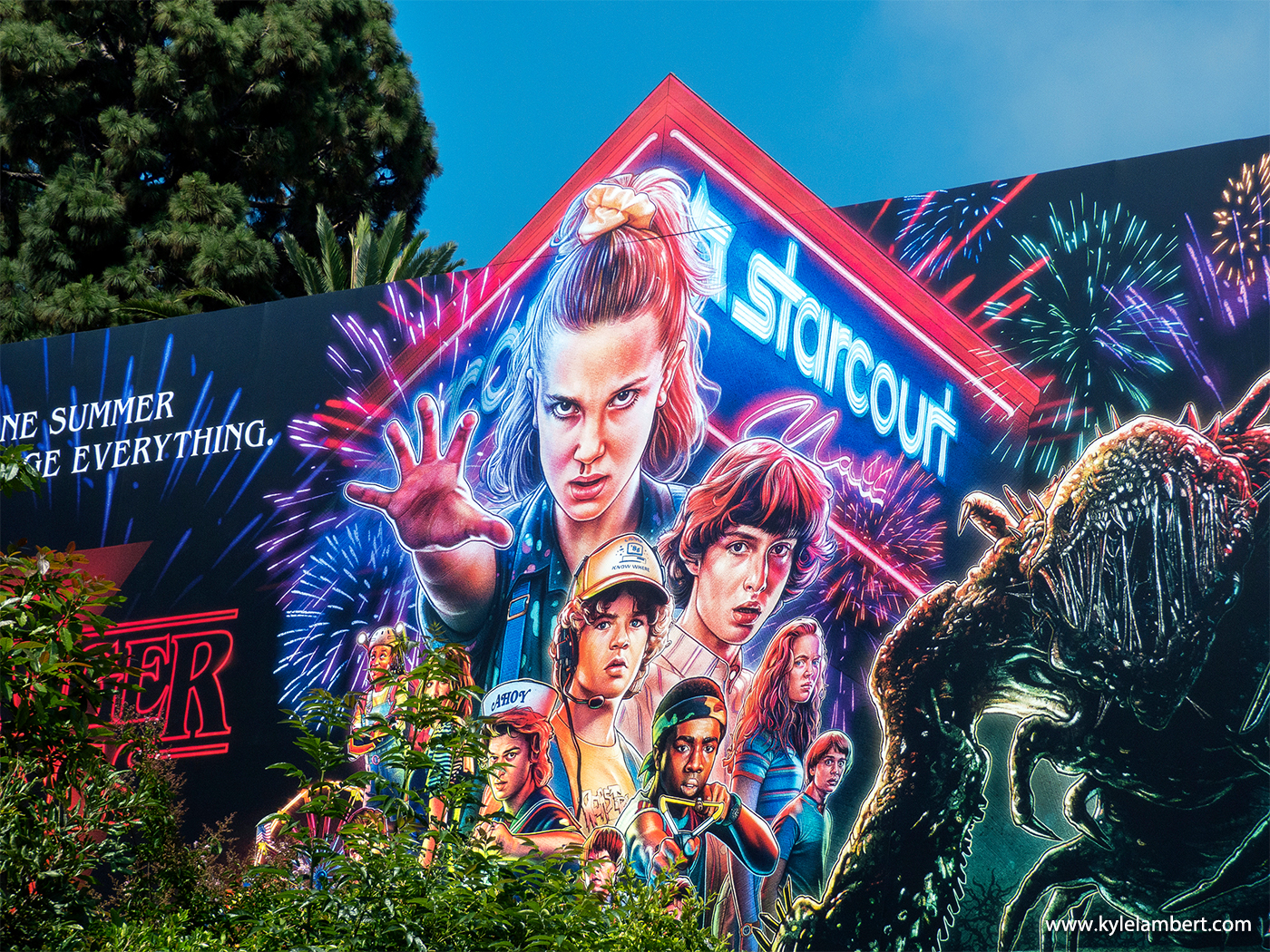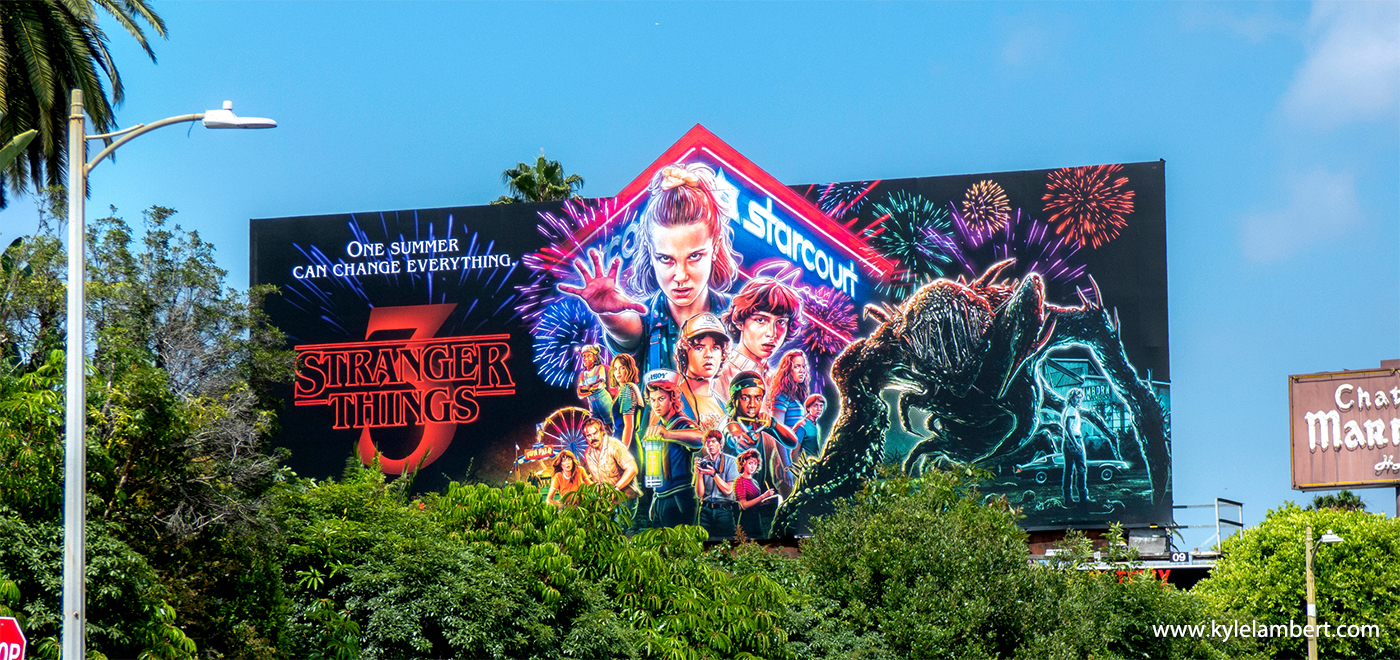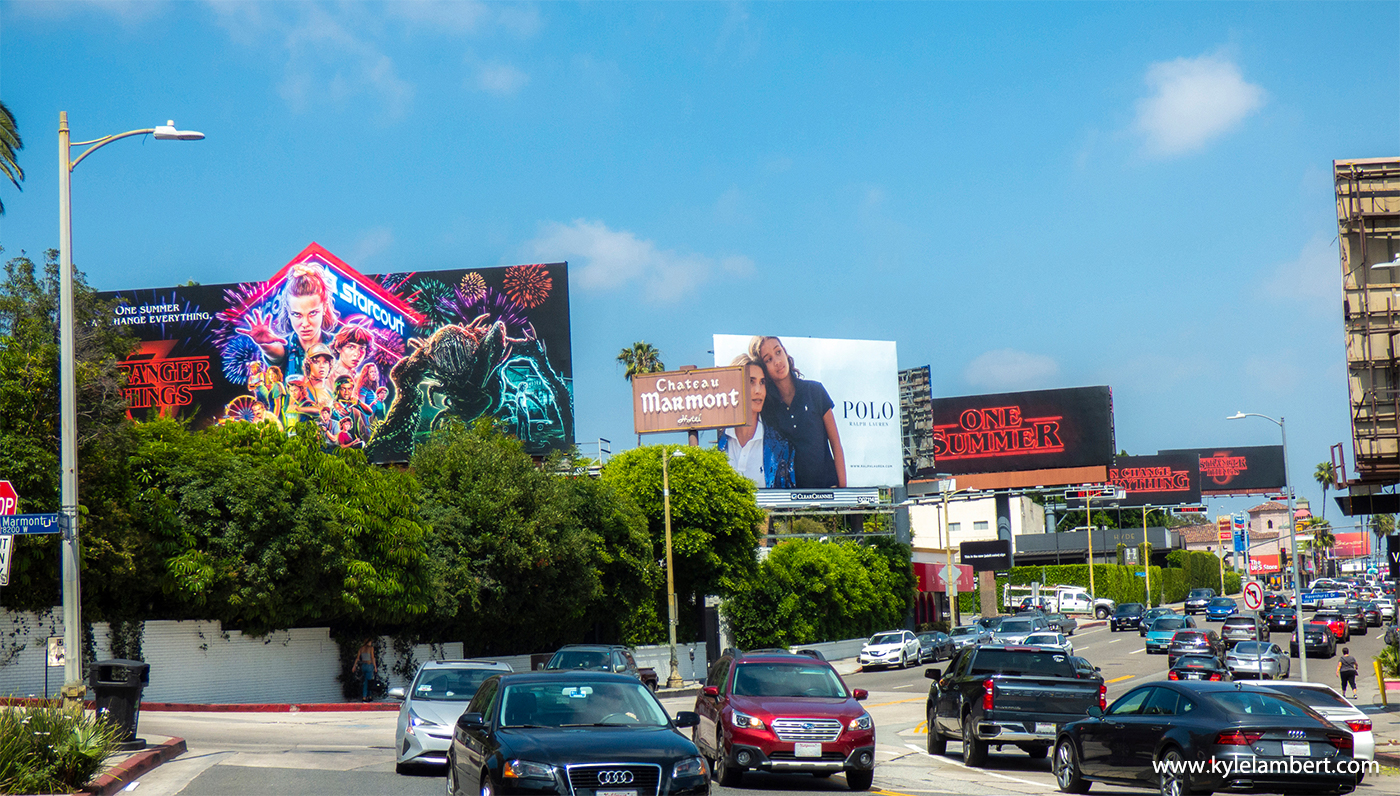 Netflix HQ, Los Angeles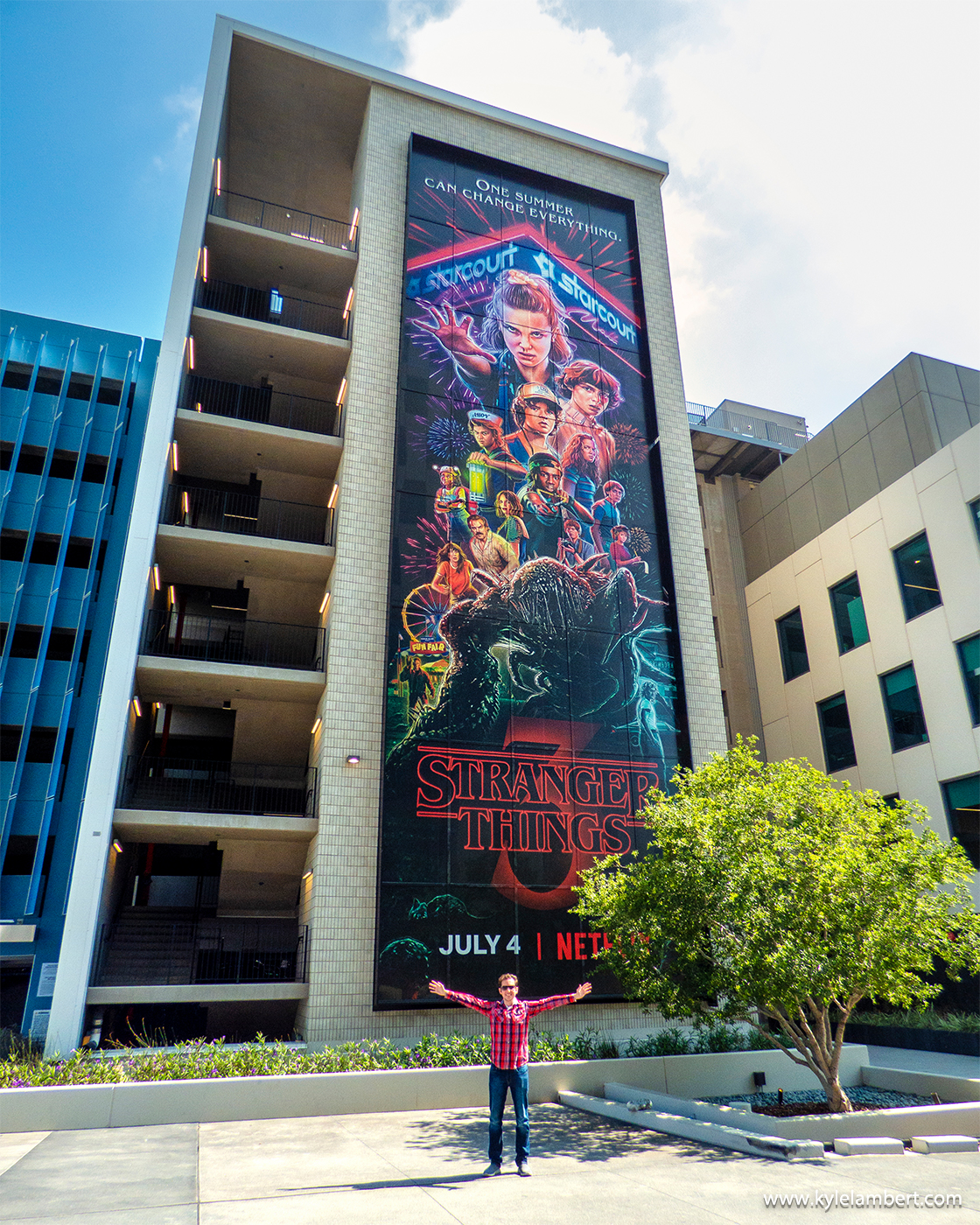 The Metropolitan, Los Angeles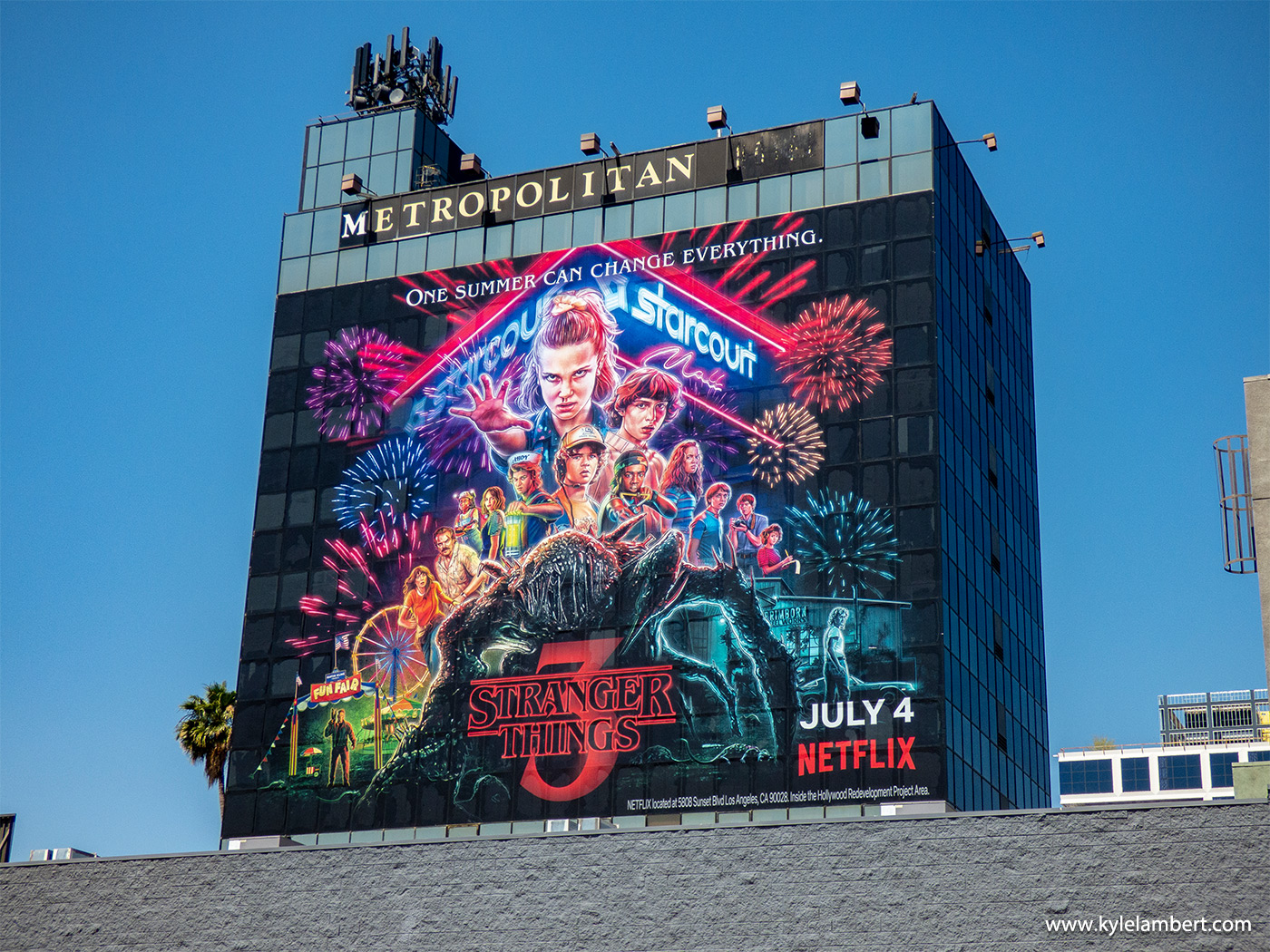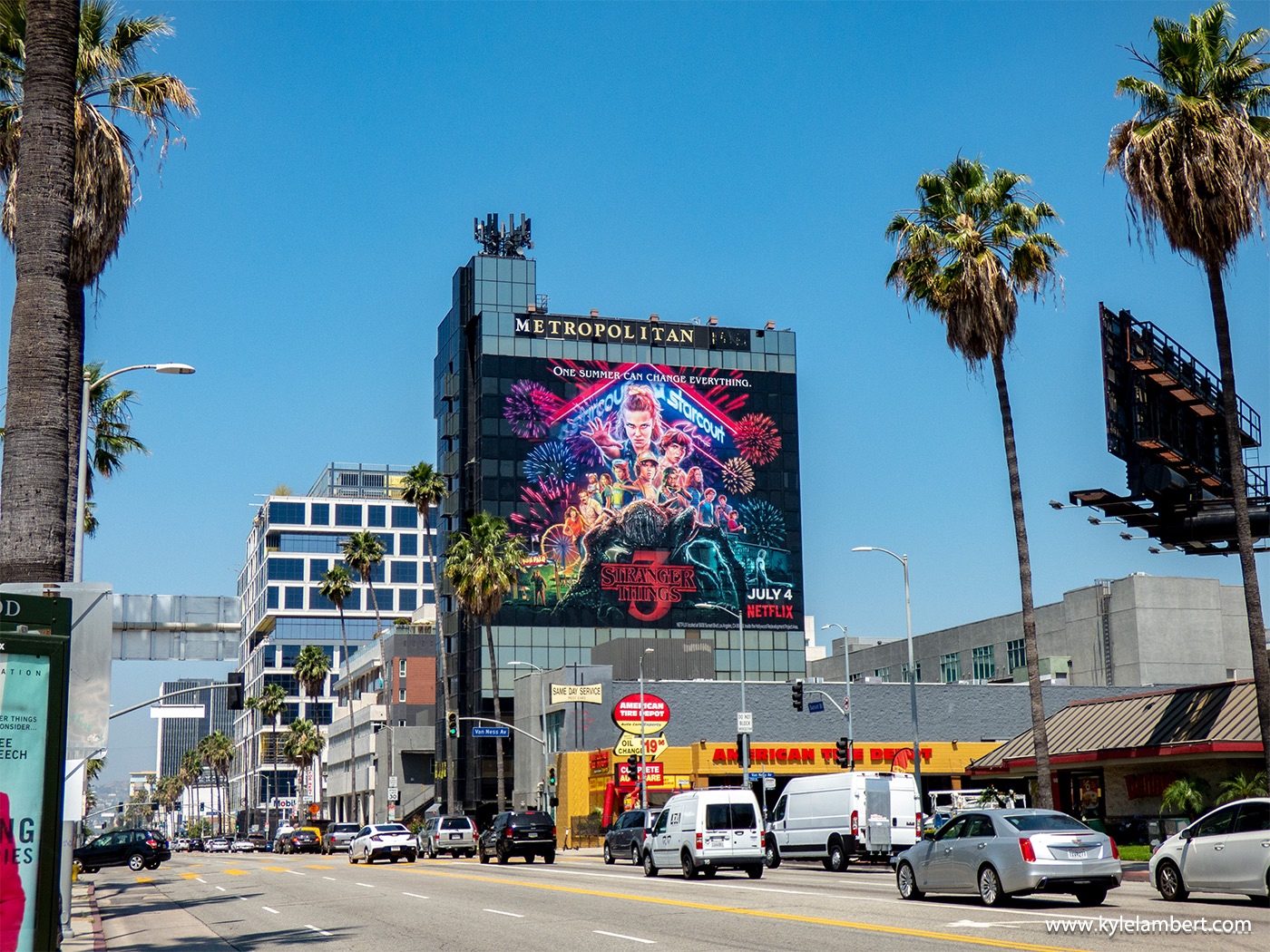 Wilshire Blvd, Los Angeles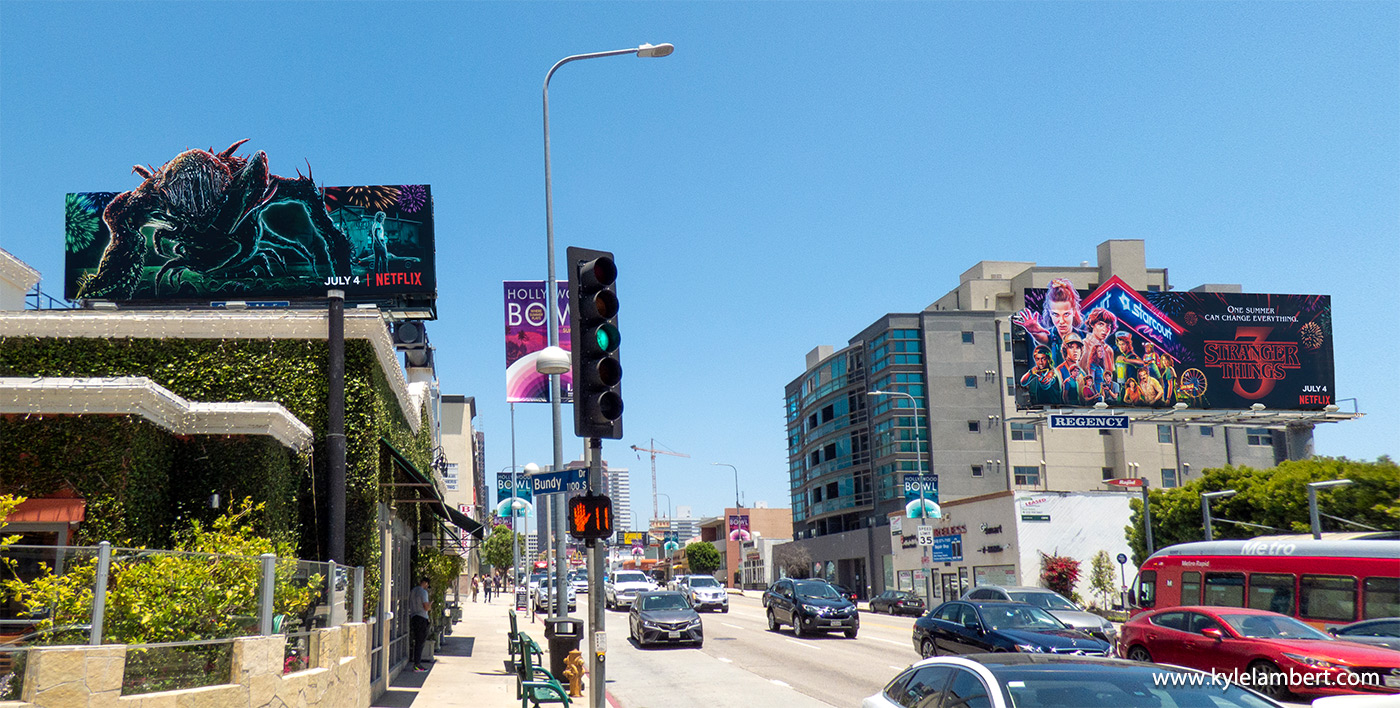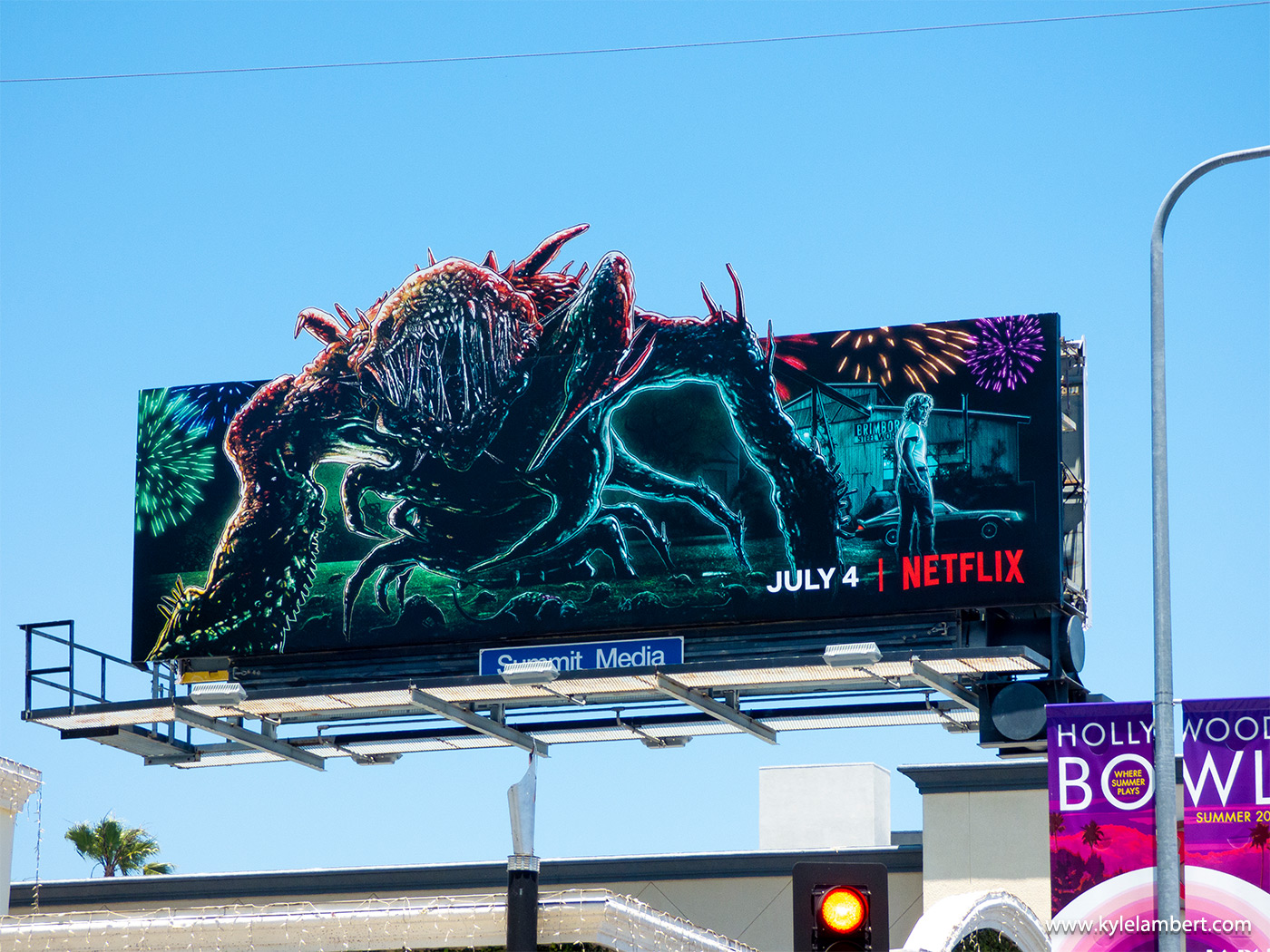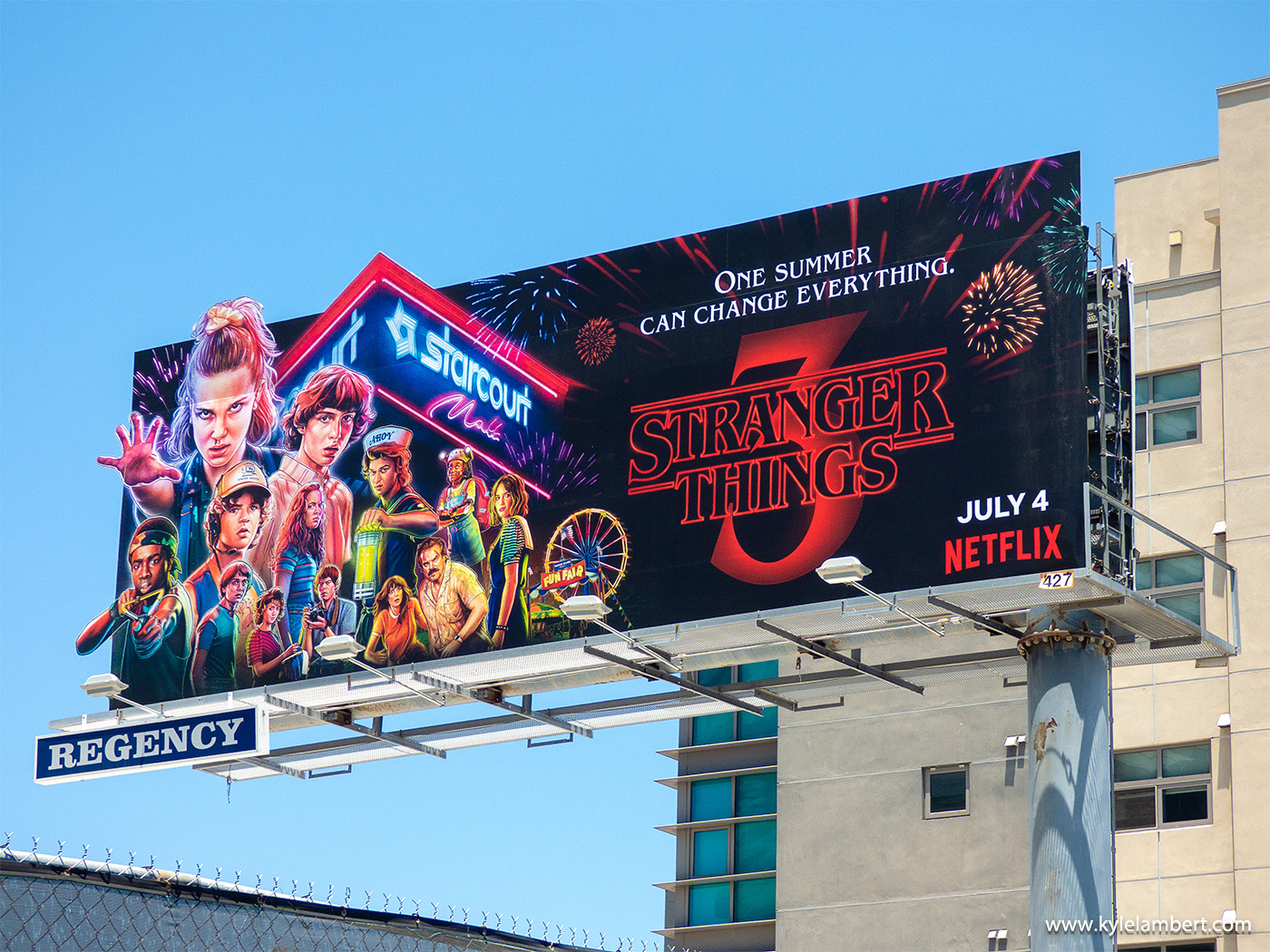 Santa Monica Blvd, Los Angeles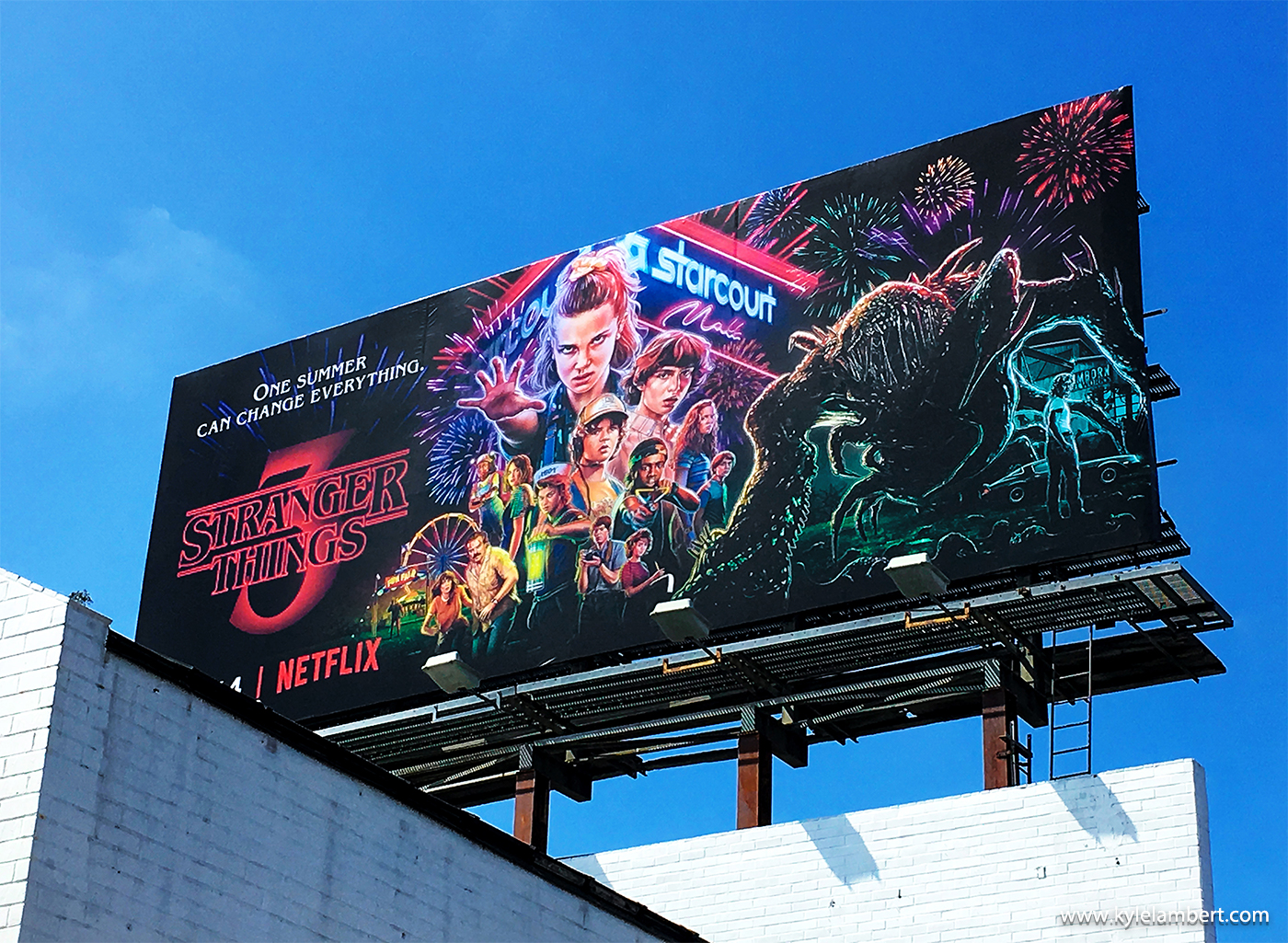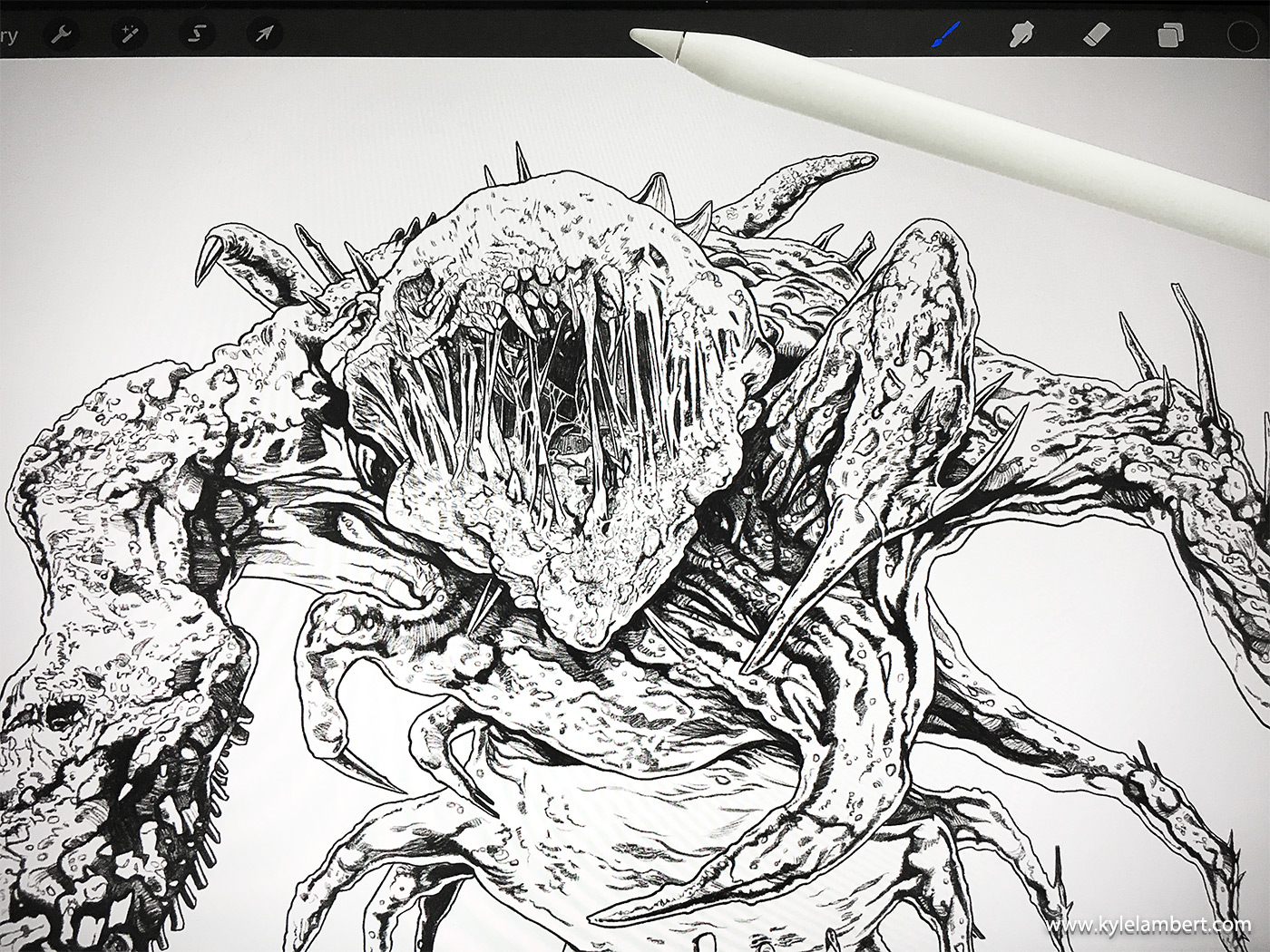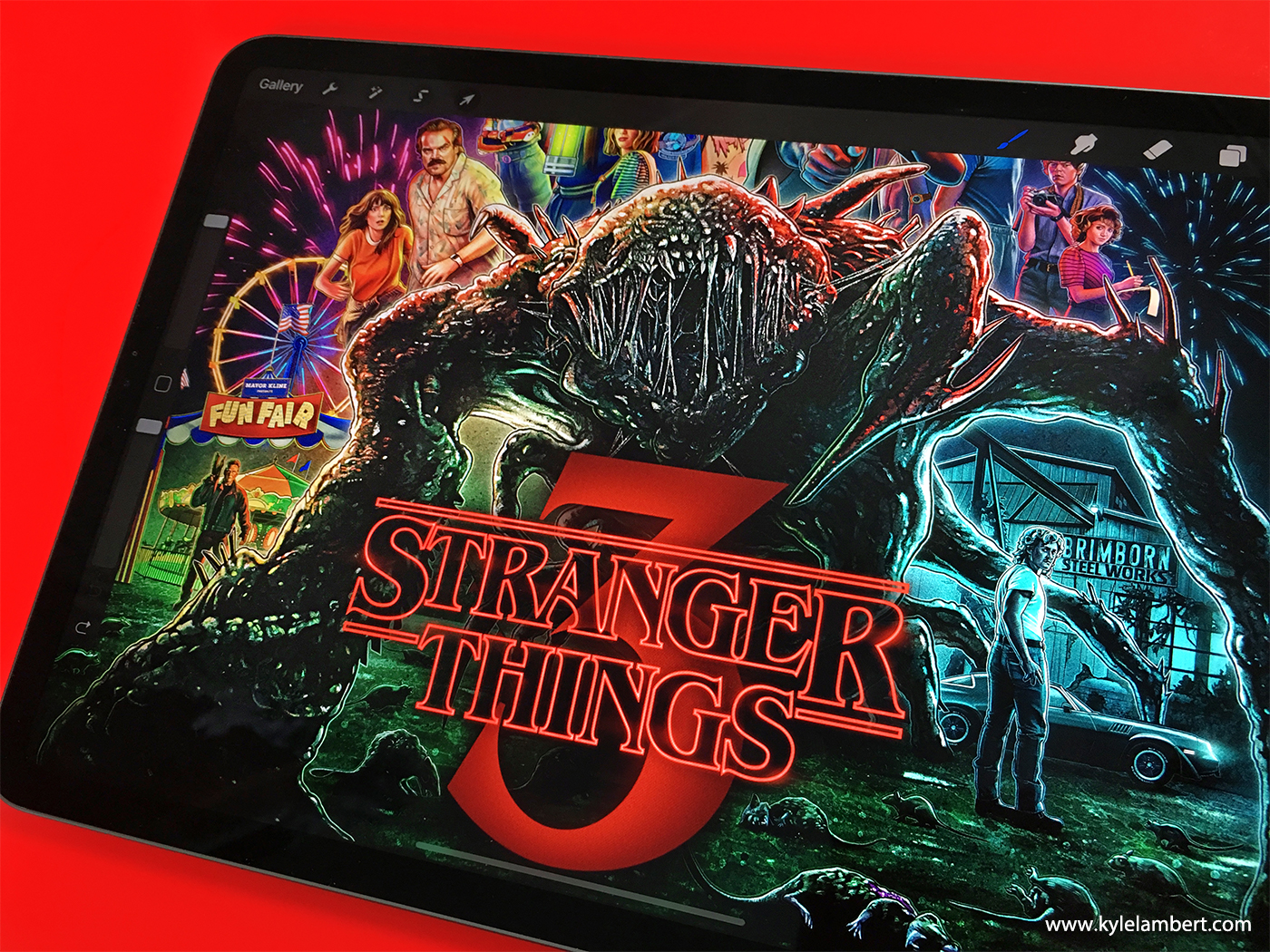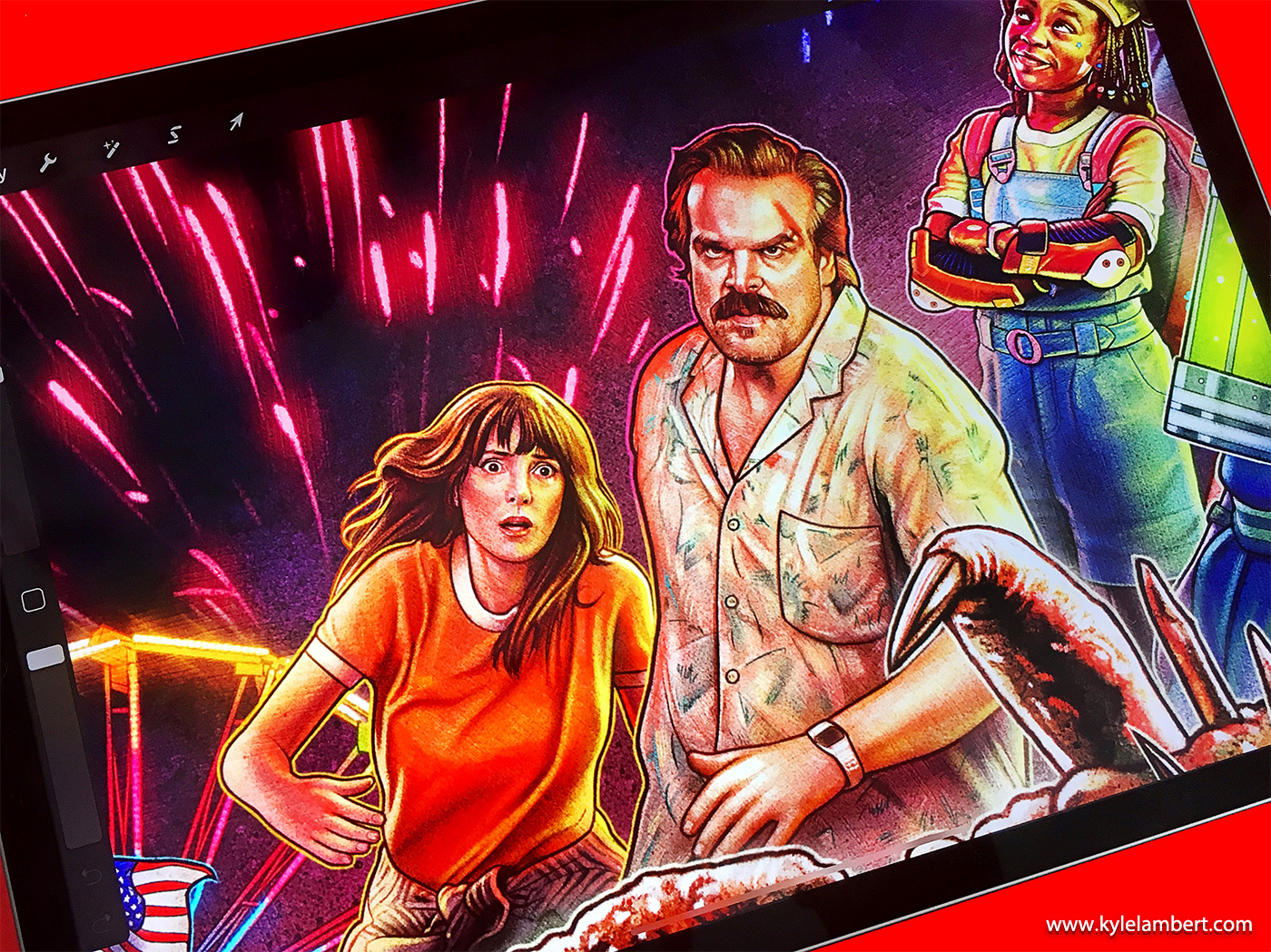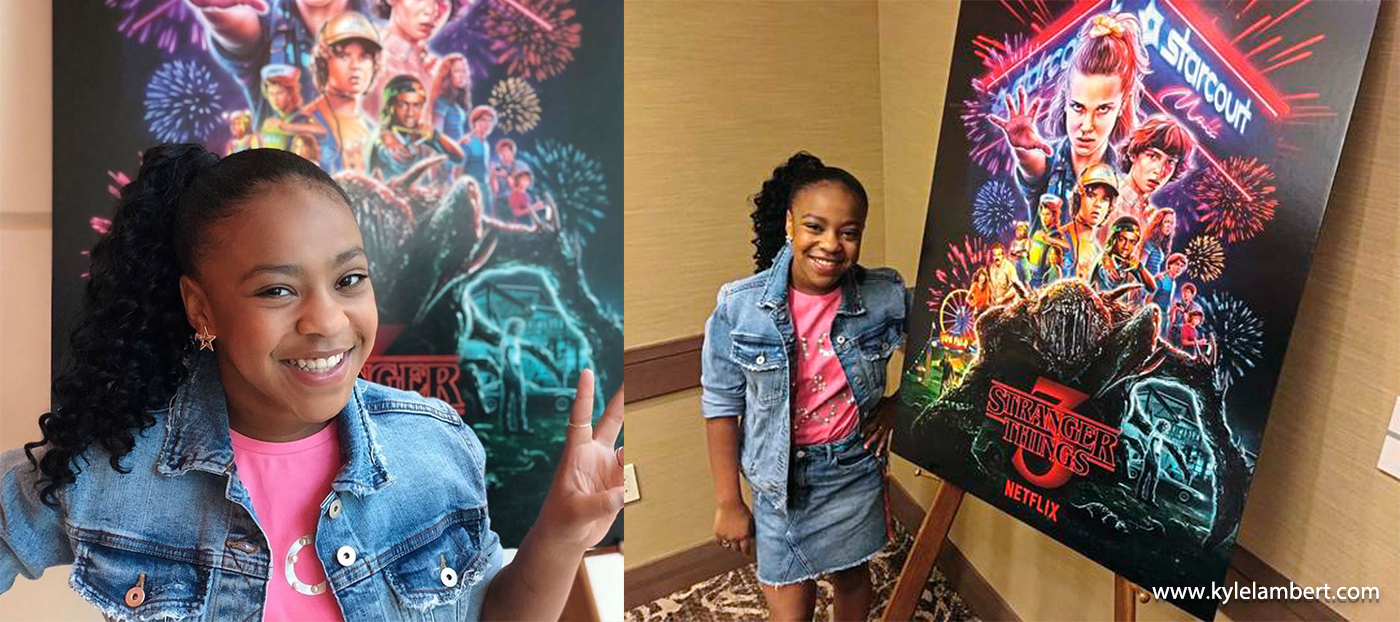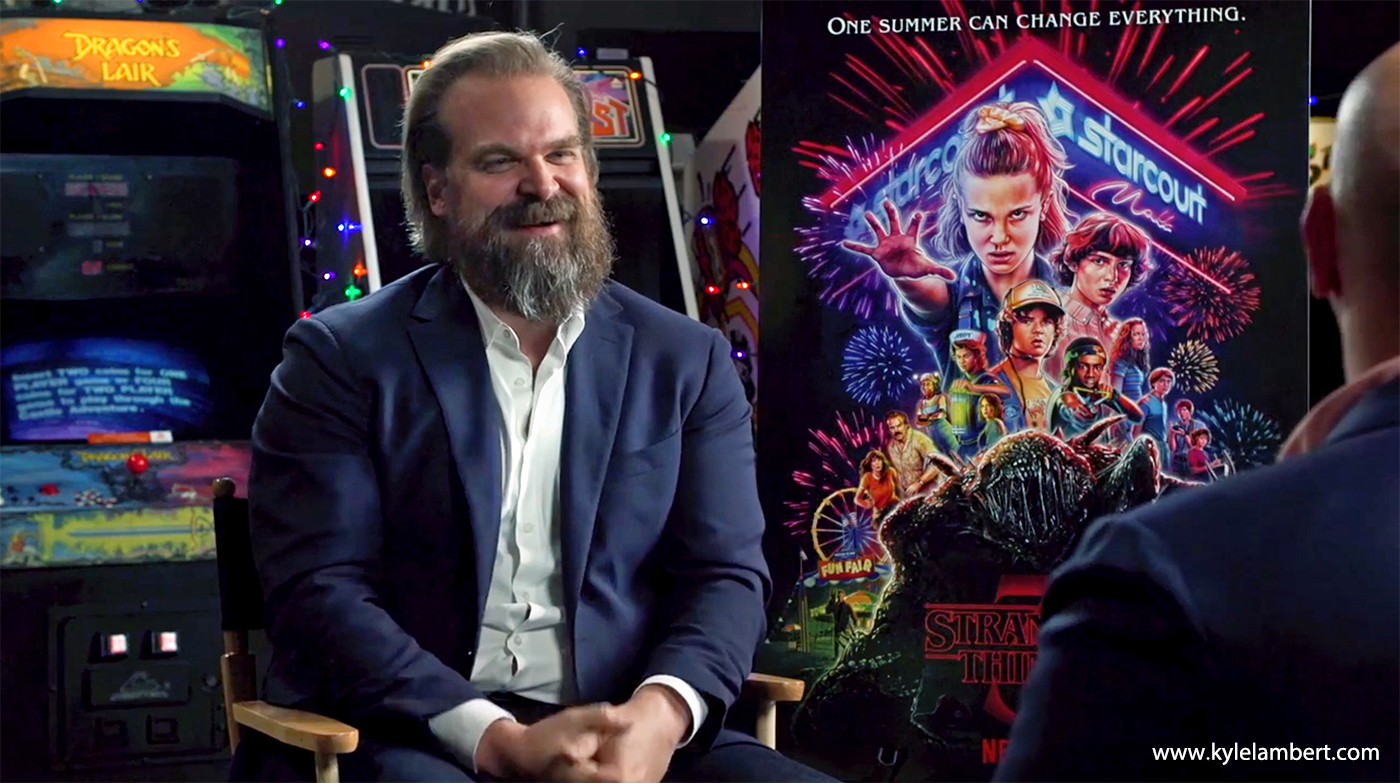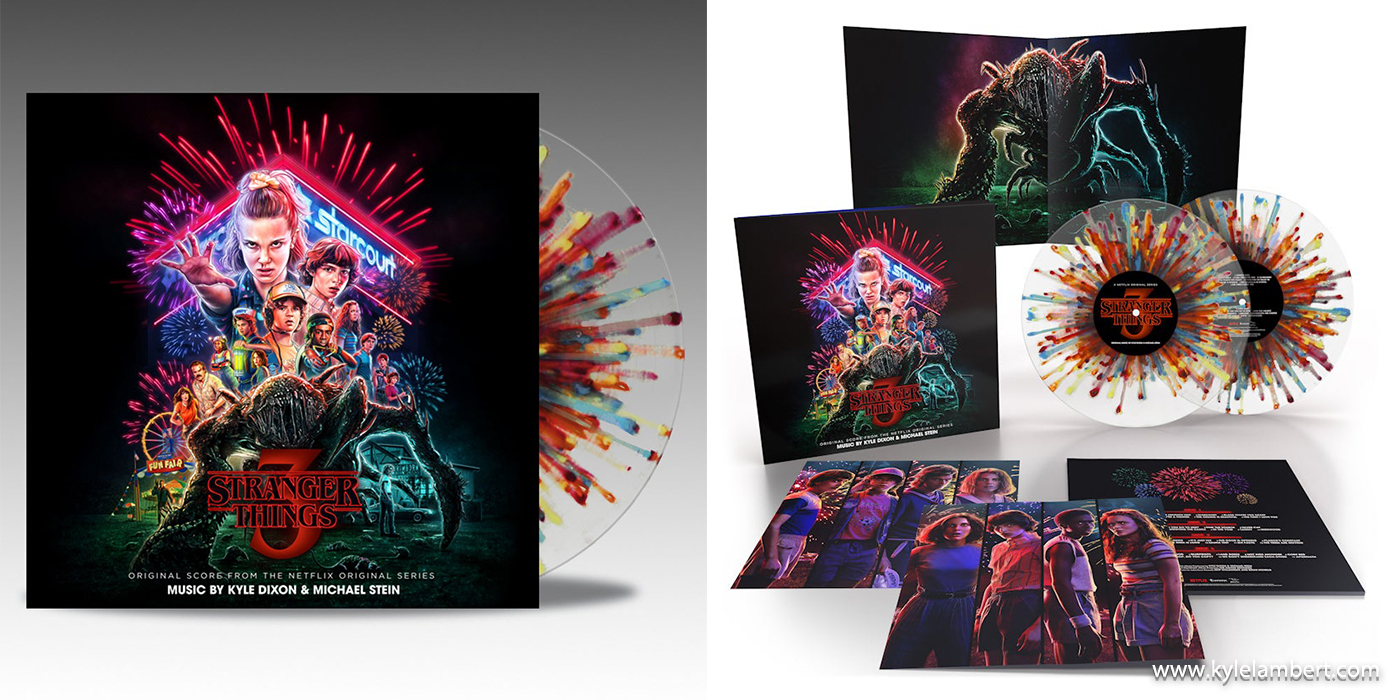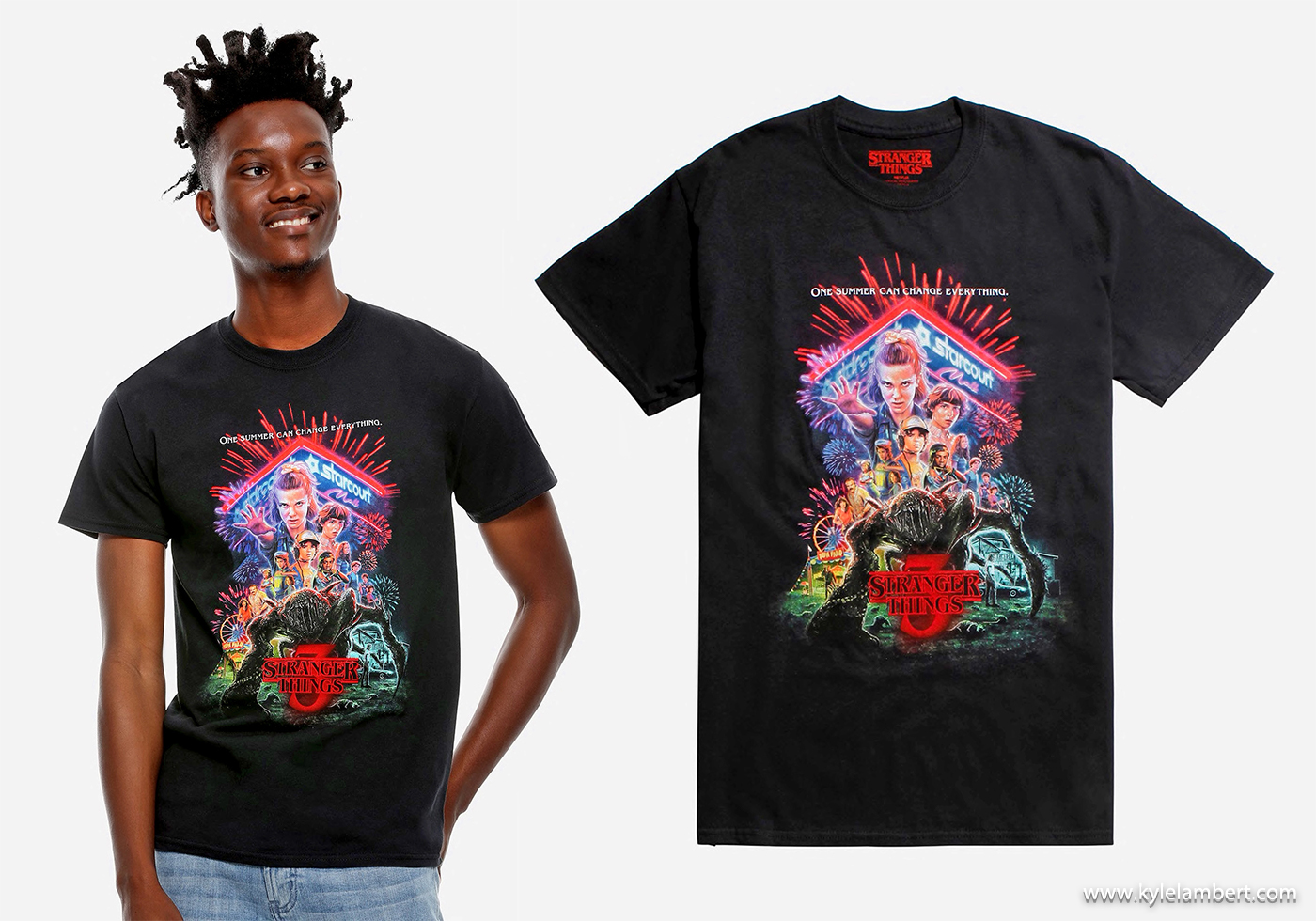 South Korea - Red Carpet Event